Brent and I had our holiday pictures taken this morning (thank you mom!), and now the search for the perfect holiday card has begun.
I've always been a fan of Shutterfly's holiday card selection, but this year they're offering something better than just amazing designs – they're offering
50-free cards to all bloggers
. That's right, 50 free cards. It's the perfect freebie to get your holiday off to an amazing start.
I've just recently joined the Shutterfly craze, because originally the thought of joining another photo-sharing site was just too much to handle. But now, I'm so glad I finally sucked it up. I just adore their designs, and coming from a graphic designer, I feel that's the best compliments of all. They do more than just
holiday cards
too – they do
birth announcements
and
birthday cards
, which I had no idea about. I'm just happy a site that actually offers quality layouts is available at a reasonable price (because that is a difficult thing to find).
I narrowed my search down to 3 holiday cards (Brent didn't seem to find my original "final 20" on the funny side). To get a better idea, I put in the photos, and now I'm debating between 3. Opinions?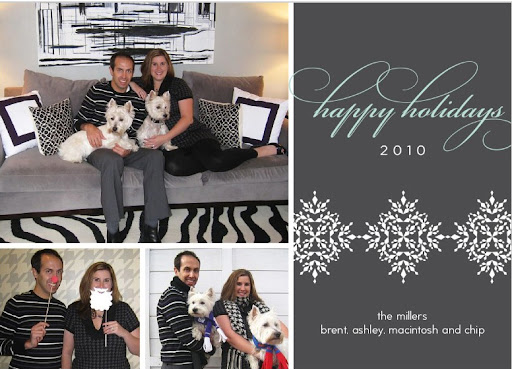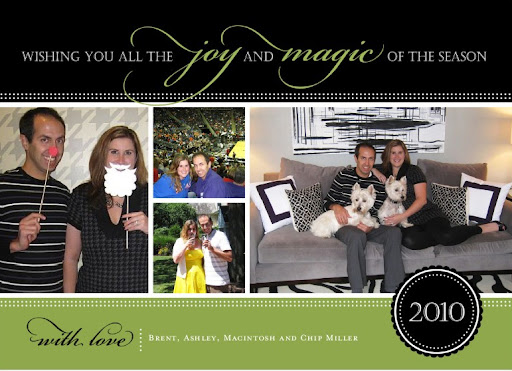 I also had my mom take a picture of us in the living room. I doubt I'll ever use this photo for anything, but I still think it's fun to look at. :)